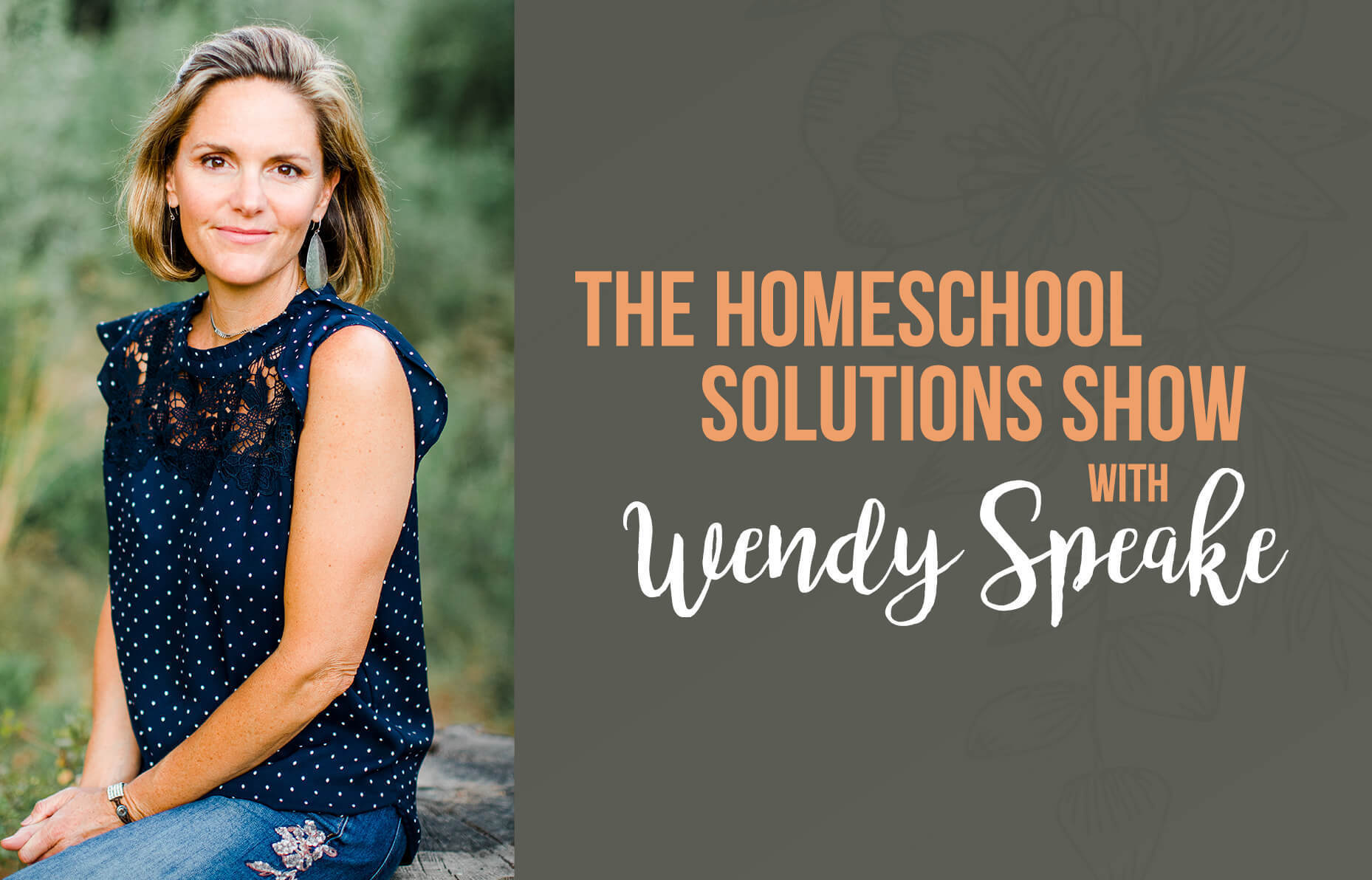 HS #216 — SD Smith — Story-Telling and the Power of Imagination
Links and Resources:
Show Notes:
Episode #216 — SD Smith — Story-Telling and the Power of Imagination
March 31, 2020
DESCRIPTION:
I cannot sum up today's podcast conversation with a simple description. I loved it all and it was sweeping! S.D. Smith talks in quotes. He quotes the master story-tellers who went before Him, but masterfully crafts wonderful words of his own, many of which can stand alone as quotable phrases. The main theme of our conversation was valuing good stories if we want to be good story-tellers — or even good people.
That said, my very favorite part of this interview was when Sam shared that he often looks out at all of the homeschool moms who come to The Great Homeschool Conventions and thinks, "These are warriors of light!" I may have teared up when he went on to encourage us, "This matters. You are a hero!"
TODAY'S GUEST:
S. D. Smith is the author of The Green Ember Series, a bestselling middle-grade adventure saga. The Green Ember has reached hundreds of thousands of readers and spent time as the number one bestselling audiobook in the world on Audible. Smith's stories are captivating readers across the globe who are hungry for "new stories with an old soul." Enthusiastic families can't get enough of these tales.
When he's not writing adventurous tales of #RabbitsWithSwords in his writing shed, dubbed The Forge, Smith loves to speak to audiences about storytelling, imagination, and seeing yourself as a character in the Story.
S. D. Smith lives in West Virginia with his wife and four kids.
RESOURCES:
The Green Ember Series by S.D. Smith can be found at https://sdsmith.net/store/ or on Amazon
QUOTES:
Stories shape us. (S.D. Smith)
More than information, education is about formation. (S.D. Smith)
In the mystery of Christmas, we find its majesty. The mystery of how God became flesh , why he chose to come, and how much he must love his people. Such mysteries can never be solved, just as love can never be diagrammed. Christmas is best pondered, not with logic, but imagination." (Max Lucado)
"Make believe makes believers." (S.D. Smith)
"Truth and Beauty will live together or die apart." (?)
History doesn't repeat itself but it often rhymes (Mark Twain)
We first make our habits and then our habits make us. (John Dryden)
We are what we repeatedly do. Excellence, then, is not an act, but a habit. (Aristotle)
CONNECT WITH SAM:
Website: https://sdsmith.net
Facebook: https://www.facebook.com/SDSmithAuthor
Instagram: https://www.instagram.com/sdsm...
Show Transcript:
HS EP S. D. SmithWendy - Welcome to the Homeschool Solutions podcast, brought to you by Sonlight Curriculum, and homeschooling.mom. I'm your host, Wendy Speake. Here on the show every week, you'll get to listen in on some great conversations with wonderful guests, all designed to equip us as homeschooling moms. And then once a month, we'll be opening up the Bible together, applying God's Word to our long, blessed, but often challenging days. It is my hope that as we gather together in this space, we will encourage one another with some practical, Biblical solutions. I'm so glad you're here. Before we start the show, I'd like to thank our sponsor, Sonlight Curriculum. Complete homeschool curriculum you're guaranteed to love.Well, we have a guest on the Homeschool Solutions Show today that some of your kids are going to be very jealous about. S. D. Smith is the beloved author of the popular children's book series, The Green Ember. It was my absolute joy to meet Sam and his family, and when I say family, I mean his wife, his children, his brothers who also work with him at the Great Homeschool Convention a few years ago. And then earlier this month, we were together again at this year's Great Homeschool Conventions in Ft. Worth and Greenville, South Carolina. I believe that the first time that I met Sam, aka, S. D. Smith, just in case you're confused about the two names that I'm giving him here. When I met him, he had two books in his allegorical series, and now he is just about to release what I hear is the final book of the series, number four. And I'll let him tell you about the Green Ember series, and so much more, in today's interview. And so, without further ado, let me welcome him to the Homeschool Solutions Show. Sam, I'm so glad that you're here with us today.Sam - Wendy, I am delighted to be with you.Wendy - Thank you!Sam - I am delighted that people are looking for homeschooling solutions and you've come to the right place finally. Finally, I have them all. I have all the solutions, so hopefully, we'll have time to get through all of them.Wendy - Wonderful. Wonderful, we'll pelt you with all of our trials, and you can just impart your wisdom to us. Well, while I'm looking forward to hearing your solutions, and specifically, I'm looking forward to talking with you about imagination and creativity in our homes and in our homeschools, for our kids and for ourselves, I would love it if you would answer just a few getting to know your style of questions first. I'd love our listeners to know you and your book, so would you mind just starting things off with telling us about you, your family, your wife, how long you've been married, your kids, how old they are, you know, just the getting to know you questions.Sam - Sure, I would be delighted to. There is nothing more interesting to me than talking about me, meself, myself, it's so fascinating to me, holy cow. I could go on and on.Wendy - Well, when you get tired of talking about you, I'll talk about you, but you take us away.Sam - Okay, I'm officially done already. Yeah, my name's Sam, Sam Smith, but it does stand for Sam. So, some people accuse me of going by a different name, yet those are my initials. You know, Samuel is my first name. So, I'm Sam, and I live in West Virginia with my wife Gina. We've been married for 20 years this year, actually. I've been in California for the homeschool convention and some other like touring around there, like almost every year going ??? I am a terrible person, I'm doing that again this year, so four our 20th anniversary, I'll be in California.Wendy - Well happy anniversary. Sam - Thank you! Thank you, it's awesome. My wife is wonderful, beautiful, person. Homeschooler. Outstanding. By the way, we have four kids from age 7 to 16. And two girls, two boys. We are a pretty simple family. We love all the same things that a lot of other homeschool families enjoy. We're nerds. We like to read but we also like sports and the outdoors. We love church. We're very nerdy, we love the Bible. We love the Lord. We love West Virginia. We love our home very much. Myself, I've been in West Virginia, almost, most of my life. But I was a missionary too, so I lived in Southern Africa for a lot of my teen years. So, that explains... like the homeschool parts are enough to indicate the nerd in me ?? the missionary kid. And preacher's kid, kind of like saying, so all the stereotypes are true about them and you find them in me. But, yeah, my job is, you know, I write stories. This is the eighth book will be out, made by the time this comes out, but it'll be out in March this year. And, yeah, very excited.Wendy - Wonderful. And so, you were raised in the mission field, with a missionary preacher dad. Were you homeschooled?Sam - Some of the time, I was. When I... I grew up in... around Huntington, West Virginia. In Wayne County and Buffalo Creek is where we grew up. We lived in a holler.Wendy - You hail from a holler.Sam - Hail from a holler, yeah. Wendy - That's a good alliteration. I like that one.Sam - I've been accused of using alliteration way too much. Sometimes it's lauded, sometimes persecuted for that.Wendy - I love a good alliteration.Sam - ??? So, but, no, it's... yeah, I grew up in a holler. Which is the hollow between two mountains, and there's a lot of mountains in West Virginia. We have the Mountain Stage. My dad said we lived so far back in the woods, that no one lived behind us. And that was a... definitely an early... that landscape was an early sort of canvas for my imagination. And I didn't sort of realize it at the time but I was world-building and... long before I was wordsmithing, I was sort of world-smithing out in nature and so that was really super formative for the rotation that I have eventually embraced. But yeah, I was 12 when we moved from the states to South Africa. And I turned 13, my first birthday in South Africa was the day Nelson Mandela was released from prison. So, when I came there, he was in prison and when I left he was the president. And so, it was an interesting time to be there. But, we are some sort of an Afro-lachian, I'm kind of half Appalachian and half African. But, really I'm a West Virginia boy, and all the accusations about what West Virginians are like are fair. When applied to me, I would say.Wendy - Well, that's fun to know you a little bit more in that context. And when you had your first kiddo, were you thinking that you would homeschool?Sam - Oh, you asked if I homeschool and I didn't even answer that. Wendy - No, I'm just curious. I like to know your history and, because that was part of your history too, on and off, when you were out in the mission field. So, were you planning on homeschooling when you had kids?Sam - Yeah... so, I went to a little Christian school in West Virginia, and then I went to a public school in South Africa. And then was homeschooled a little while in South Africa and then came back and graduated from my... the little Christian school that I went to. So, I kinda did a lot of different things. But my plan, I thought that homeschooling was the best option for us. And so, I had a long time... my wife wasn't as familiar with that. So, but, in the end, she was really excited about it, we embraced it. So yeah, I ... especially when there aren't the kind of options that you were looking for, would be, we ?? classical school model and then there would be... that would be something we'd be open to. But we have enjoyed and we love homeschooling.Wendy - Wonderful. I have to say, and I'm multitasking here, I just picked up my phone and I'm opening Instagram to make sure I tell them correctly, and I'll link this in the show notes. But S. D. Smith on Instagram is sdsmithereens and Sam is one of my favorite people to follow. I find that most of the people that I follow, outside of my intimate friends, are women that are, you know, they're ministers of the Gospel, or other homeschooling families. But I really enjoy following you. I love watching you playing all the different instruments on the front porch with your kids. And the quote that you come along, come across and then quotes by you and quotes by your characters. I have to say that you quote your characters in your books more than anybody else. And I always, like I'll go searching, like, who said that, and I was like, oh, a rabbit said that. But I really enjoy following you on social media. Okay, now that we have a little back story, about your family, about you, I'd love for you to tell us how you came to be the author of children's books. Was this the goal? Was this your lifelong dream? Was this the end game? Have you finally arrived, or did this take you by surprise?Sam - Well, so those who, have I finally fulfilled a lifelong dream and did I sort of happen into this, like both of those are true in a way. I did enjoy... I loved the, sort of the life of the imagination and I wrote storytelling even when I was really young. And I have told this before, but I remember being read to as a young child. My mother read us The Chronicles of Narnia and Brother Andrew. A lot of things when we were traveling on deputation, between different churches as like some sort of a missionary family she would read to us. And I had a teacher that read The Boxcar Children and Lassie. And then there's a book that... I know it cause I'm actually reading it again now for the first time by myself, but a teacher read us Little Women. And when I was really young. And in Little Women, which I love, and I'm almost finished with it again, but it's... in there, the march girls, the character of Joe, you know, she was a writer. And I remember that was probably the first time that I sort of realized that people could do that. I didn't... I was just fascinated by the fact that Joe was writing stories herself and I was just kind of, I loved the stories that were read to us. And that were really imagined Lassie and the Boxcar children, all those things just made my mind come alive and I could just sort of see this March family. You know, and she's writing these stories and I thought, oh, well you can do that. And then I heard maybe from a teacher, I think it was Ms. ?? She said that that's, that Louisa May Alcott was from basing Joe on her own life. And so, I thought, started thinking a lot about Louisa May Alcott, and I kind of unlocked a bunch of doors for me. I thought well oh, that's something people do, like, and it's not just far away and British important or amazing people. It's like American people. This was an American girl who grew up and wrote stories and so she wrote Little Women. And so that, for some reason that, I thought well, that's what you do then. What else would you do? So, I started sort of writing little stories when I was young, and I kind of kept that up as a... there, everything is I didn't read. I didn't... so there weren't... I didn't know a lot of men or boys who read hardly any. Kind of a, I'm almost 43, and so I don't know have my generation in my model culture, it was just... men reading was not a big priority, you know. And it was kind of just unusual. So, I didn't do it, really, for a long time, but it kept... I was a late reader. I started reading in my teens. You know, I just sort of never stopped. And... but... so that kind of unlocked something. So, in a way I did always... I sort of like... throughout my life I feel like I've described it as being haunted, I feel like I was haunted by the vocation of storyteller for a long time. And through sort of lots of ins and outs, a lot of twists and turns, I honestly, being like, thwarted, in some other pursuits. Sort of led me back to that. And I did start, at one point, start thinking like, oh, I'm gonna try to write again. And then the coincidental sort of a thing was that I was always a storyteller. My oldest brother would tell me stories about the... not rabbits, but kind of a dog, and a horse, and that, so I'd be... sparky stories, when I was a kid, and I also told those to my youngest sister too. So, I sort of did that anyway, and so when my kids came along, I just, I told them stories all the time. My oldest daughter, I would just tell her stories, of various kinds. And one of those was the Green Ember, one of those was naturally, we were on the porch together and there were rabbits hopping around in the yard, so I just started telling her about them. It was no big deal. It could have just been left at that. But she loved it and I loved it and we enjoyed it so it just kind of grew and grew and grew. And at some point, I just, you know there was kind of a clamor from my oldest two kids and they both wanted... they both said, Daddy, you gotta write this down. So, that was sort of the birth of the Green Ember. So, in a way, it was kind of coincidental, and I kind of sideways went into it. I certainly did not expect what has happened. But, if I were to say that I didn't want that, I didn't... there is... definitely, think that's been a longing for me for a long time that this would happen. I'm just kinda surprised at how... sort of how quickly it all happened.Wendy - Yes. Yes. Well, I'm so glad, and I know that I'm not the only one. I'm so glad that it did happen. I love that you talk about the vocation of storytelling. It came from just a natural innate love for good stories. And I find that the best way to become a good storyteller is to read a lot of good stories. And I've heard that in different, you know, homeschooling conversations, or curriculum pieces. If you want your kids to be a good writer, have em read good books. And so, it's kind of cool to hear that theme in your story as well. You were a story consumer before you became a story creator. Right?Sam - Yes. For sure. That's... that is the way. For certain.Wendy - And I think I've also heard you say that you went from being a critic to a creator. Is that correct?Sam - Yeah, I think that's definitely been part of my journey, for sure. I grew up in a culture that really really valued the truth. Big time. Valued the Bible. And I'm so thankful for that. I feel like that was the Book for us and I sort of had that in my family, as a... and then at some point, it kind of became a practice that I really embraced and in myself probably around the age of fifteen. I honestly didn't... read a lot by my older brother. And, cause he was just passionate about the Scriptures. And so, I just, so, the value of truth was a, sort of a capital "T" being so crucial. I think sometimes, I think the, sort of the classical harmony of truth, beauty and goodness was maybe not as active as just sort of like truth on its own. ?? Bryan Brown has said that the truth and beauty will live together or die apart. And I sort of believe that that's... I've become more convinced of that. More convinced that this intellectual ascent is not the only facet of belief that's important. That the imagination has a capacity that's so profoundly important. And so, I think that with focusing on truth to the exclusion of beauty or goodness, or the imagination, is... can get us really really out of balance. And I think that can create a culture of criticism. And I think, you know, when you value the truth, you wanna defend it and I think that that's important. And??? would never say that it isn't, but I would say that that's sort of the vocation of critic, is profoundly overpopulated. That...Wendy - YesSam -We don't need as many critics as we have. We need more creators. We have a lot of people who are willing to say that's bad, or that's bad, but very few people, and that old cliché of, it's better to light a candle than to curse the darkness. So just, I just believe that. I think we, you know, and our sort of political faith, you know, our Facebook sort of rants... I think we are more... it feels sometimes that we can be characterized. Let me say that myself, I feel like I've been more characterized, like by someone who's like, ready to be an arsonist instead of someone who's ready to shine light.Wendy - That's interesting.I'd like to take just a moment to thank another one of today's sponsors, Medi-Share. And affordable and Biblical healthcare alternative. Find out more at mychristiancare.org for their ongoing support of homeschooling families just like ours. And now, back to the show.I love that quote that you shared about truth and beauty will live together or die apart. As a storyteller myself, first as an actress and then as a writer, I've always loved how a good story has the power to flush out a bit of truth. Even in teaching history, you know, we can go through our history curriculums as though they are dates and facts and people to be memorized. But when we read a good book, and supplement our history curriculum with a living history book, and then we watch a good movie, and read some good writing about it, it helps us to understand that these aren't just facts and figures. They're not just names and dates. These are living people that did things that can teach us something. I feel that way about the Bible as well. We can read the Bible, but if we don't understand the sweeping ethic of the story of Christ, that weaves its theme, His theme, throughout the whole Genesis to Revelation and throughout our lives and throughout human history, we need that beauty to then flush out the truth of the commandments, the redemptive work of Christ. I read a quote at Christmastime that I have kept, and I actually put it... I'm gonna tell ya this... I put this quote with my quotes from you, knowing I was gonna have this conversation with you eventually. And I want to share it with you now. Max Lucado said, "In the mystery of Christmas we find its majesty. The mystery of how God became flesh, why He chose to come, and how much He must love His people. Such mysteries can never be solved. Just as love can never be diagrammed. Christmas is best pondered, not with logic, but with imagination." Isn't that good?Sam - That is, yeah, I'm with you 100%. When you, when we have the Scriptures, you can say facts and I think the facts are important. I think doctrine is important, and I think like catechesis is important. But these are summaries of stories, is what they are, it's what doctrine is. Doctrine's the faithful teaching, is a summary of a story. It's a shorthand for a story that if you knew it was a story, you know, you lose a lot of ??? You can say God is powerful, and that's true. But if you don't have a story, then it's completely meaningless. With no way that you can understand what that, what does powerful mean? What does any of it mean. But if you say Jesus is loving, Jesus is good, okay that's a fact, and it's true and I would be willing to stake my life on that truth. But we don't know what it means unless we see Him healing Jairus's daughter. Unless we see Him go to the cross. And that's a story, so to be... the imagination, I think, is... allows it in story... allows us to have truth with meaning. It's addition without subtraction. I think you have the addition to truth but not subtraction of truth in the best stories.Wendy - That's good. And one of the kinds of storytelling that I love most, that it does, but does this for me, is a good allegory. I love good stories that bring Biblical Truth to life for us. It just enlivens our imagination, enliven our understanding of who God was. I mean, I'm thinking, Azlan. Can you tell us a little bit about the allegorical thread, or arch, or story, that is the Green Ember series?Sam - Well, yeah. I, so, I would've probably a little bit of a different take on it, but I don't... I wouldn't view the Green Ember as an allegory at all. I wouldn't'... and I think it's... I think we use a lot of the same words, but we mean different thingsWendy - Okay. Tell us what it is.Sam -Okay. Well, I think it's a fateful that has, that flows with reality. I, so, there are kind of two... few different schools of thought about that allegory that I'm aware of. And you do have something like C. S. Lewis's Narnia Chronicles, which, when she argued we're not an allegory and he argued we were a supposed story that supposed that Christ appeared in this other world and was ??? and, but, the token's really sort of, the person that I would take my cue from, and he talks about, he was not a big fan of allegory. He talked about sort of the allegory lies in the, sort of the personal ??? of the reader by the author and that... but he said a lot of people have mistaked for allegory is application or applicability and so for me, reading the Lord of the Rings, it's one of the most spiritually profound books I've ever read. ?? But, probably nothing, I don't know, but thousands of books about theology and spiritual life and benefitted greatly from many, but I've never been moved to love what I ought to love of more in a book than I have through the Lord of the Rings. And so I think that the applicability that there are things, sort of... he advocated surely, telling true stories even if the events don't happen, but like a... he said, I was... always preferred history to either fame or real as opposed to sort of a, like a, lesson through it. And so I think there's some kind of freedom that happens in that, that you're allowed to sort of move past the watchful dragons of the intellect, that C. S. Lewis talked about, and go right to the imagination and kind of fuel us, so I would think... I think Tolkien's stories were... are true stories. Not in the sense that the events happened, but that they're faithful to reality with a capital R. And so I've tried to maybe follow that path as far as there's not a, you know, I don't know, I wouldn't want people to spend their time in reading The Green Ember thinking, like, well, who stands for Jesus here, and which character... you know...Wendy - I see.Sam -Just rest. And have an enjoyable... enjoy the story. And not be thinking about it in terms of like their intellect or like as a puzzle. As in sort of a something to captivated by. And I think when they do that, well I've heard from people, is it... that they're... I think... Tolkien again talked about sort of stories bubbling up from the leaf mold of the mind. Everything that's been dropped sort of in the forest of our mind grows up and, and I think that whatever we are, what we've imbibed throughout our lives, what we've been through, goes into these stories. And I think that's what happens. Let's hope that... I hope that's what happens with me, that the things that I love, the Scripture, the Truth, reality, beauty of God. I think that comes through. So, I've called my stories, like, very very Christian in a sense of like, that I am very Christian. And that they're not kind of a one for one. If that makes sense.Wendy - Yes, that does. That does. That was a great education for me, thank you.Sam - Well, I understand what it, like the confusing... it can be kind of confusing because it's like, well this does... I mean if you read it, if you're a Christian and you read my books, you're gonna be like, oh, wow, there's gonna be a bell inside of you that's gonna ring, boom, boom, boom, and you're gonna, there's gonna be a harmony.Wendy - Yes.Sam - And you're gonna, yes, that's it's.Wendy -Yes. My son, that read your books, found that to be true. And he would come and share bits with me. And so, I think that my takeaway, hearing him speak, was that, there was just an obvious, what I had considered an allegorical thread. And then I love that whether it is, you know, a true picture of Jesus, or just a beautiful story, that reinforces our belief system. And our values. There's just a lot of power there. There's a lot of power. I read something that you wrote. You said, "Make believe makes believers." And I... that has stuck in my brain. I love it. As a storyteller, I want to use every opportunity to either lead people to salvation or come alongside them as they work out their salvation. And story is a tool that does both of those things so beautifully.Sam - Yeah. It's powerful and I think it's not... I think it's because it's... I feel like, as Christians, sometimes we believe that redemption is the only thing that has ever happened. And so, we think of sort of every relationship as an opportunity for a transaction. Which I'm believing like, the power of the Gospel and the importance of the new life, and conversion, and salvation, and I think that's so so social. But also, God made the world. So, making a meal is good. Making a meal for someone and serving it to someone who's... me or your child, like, that is a part of creation. That's something... I think it's a robust way to look that God is not just, the only thing He hasn't bound is redemption. He has creation, there's going to be consummation as well, which is what the Gospel is for. It's not just for the... sort of what we can... you know, that everybody can be centered around that for the rest... that's not... Christ died for something, and it was to rescue us for His Kingdom.Wendy - Yes.Sam - For the putting out of the world. So the world's gonna be put right by Christ, and His Kingdoms will come and that's what He prayed for, His Kingdom come, will be done, so there's more to the story, I think, in... because there's more to story, then just redemption, even though redemption, you know, is... be hard to... I think you can't over-emphasize it. I think you can just make it almost less true by ignoring the other parts of it, like what redemption is for. I just, I feel like that there's... that story... that is a big story part, and so when we tell faithful stories, my friend Heidi Johnson, she said, that faithful, Biblically informed faithful stories, are not an escape from the reality, but an escape into reality. So, I think that the best avenue for that... I think it just... I think Mark Twain was it who said, or somebody said that history doesn't repeat itself, but it rhymes. And I just feel like we... some great storytelling is that that rhyming with that reality with a capital R. I think when you read Tolkien, when you read Lewis, when you read G. K. Chesterton, and others, you find this sort of rhyming and rhythm that it's more poetry than it is real, like you said, like a diagram. It's not as easy and even mathematics and all that, that's a part of this whole sort of, in creation thing. It's happening, but it's more robust than just sort of a utilitarian kind of like a transaction redemptionist kind of a... approach to life. It's full-throated. It's big and you know, and it gives value to a homemaker, to a pastor, to a farmer, it gives, you know, they don't have to, you know, to be a farmer, you don't have to, you know, carve John 3:16 into your field. That's not the best use of that vocation. The best use of it is to bring the food and feed people and so it gets... it's okay to be what you are because God made the world. You know, it's not... He made the world and He's still the Ruler. God is Ruler yet. And so, that inspires me and sort of feels like it validates my vocation and it makes me wanna be a great, or as good storyteller as I can, not just someone who's using that as a vehicle to just only centered on redemption. Though that's great. That's wonderful.Wendy - I thought, as you were talking, because there is more to this story than that, there should be more stories. And all of those robust, I like that word that you've used a couple times now, all those robust things should be themes in good stories. Because stories reflect life. And a good story reflects life, but a good story should make our lives reflect the story. And that's why I love good writing that points me to, if not Christ, then at least Christlikeness. For myself and for my children, because art doesn't just imitate life, if we ingest enough good art, our life ends up imitating the art. Sam - Yeah, I think you're right. I think stories shape us in a way that nothing else does. You know, Lewis again, talked about that, he said reason is the natural organ of truth but imagination is the organ of meaning. I just feel like that is so true, that I feel like being rooted in the truth, being grounded in the word of God is so so profoundly important. And I really long for more artists to adopt kind of a, more of a... I... it bothers me when all these musicians, writers, kind of disdain theology, like oh it's not, you know, it's not a big deal or whatever. I'm an artist, I'm like, artists need to be rooted. We need to be rooted in reality and truth. I think we'll be better storytellers ??? talked about that. There's a lot of bad art. That's sort of, it uses a kind of religion, as an excuse to make bad art. And they say, well the religion's good, but I think that what you're saying, it's important that we value excellence and we try to be as good a storyteller as we can and as good a musicians as we can, as good a farmers as we can...Wendy - Yes, so let's talk about how to be good at the skill of storytelling. Whether we're raising storytellers, or this is something that we enjoy doing ourselves as moms and dads of homeschool families. But, I think more of us are probably teaching our children the art of writing, and reading aloud good books, so one thing I wanted to know is, can you tell us some of the habits of, if you want to or if our children want to maybe have a creative vocation, what are some good habits to teach them to instill in them at a young age that you've grown up or have come to know and develop yourself?Sam - That is such a wonderful question. I love it. And my mind's just going a million directions on that cause I think...the importance of habits, is, you just hit on the same, there, that's... Before we get to habits, I feel like something else you said was so important, is that, not only are we sort of sharing stories with our kids, but we are inviting our kids and our family into the story that we're living. So, think like, principle number one is like, know that you are a character in a story right now. You as a mom, you as a dad. And that that is the story, where we are not the author. Where we are not the hero. And that's good news. And we're caught up in this. I've always loved stories like that, where the story like, the story where the... I always loved Robin Hood, because Robin Hood is not a... Robin Hood is... the story that we read it about Robin Hood, but Robin Hood himself is not about Robin Hood.Wendy - Oh, yeah, that's so good. I love that. That makes me wanna clap, yes.Sam - I've always resonated with that story so much, I don't know if it's just because that I also loved how cool the bones were and ??? But that's, that reflects the kind of story that we're in, like Robin Hood's story is about King Richard and about ??, so you're not the king, it's okay, unless every like... another thing I don't... ?? like how every fantasy is like, there's a farm boy in the stable and he's a peasant, people pick on him, but wait...he's gonna be the king. And I just think like that's a fine, that happens, okay, that's good, but I always like stories that are like, wait a second, that's kind of interesting that he's not the king, you know. And it's about, he's about something else and so yeah, I just feel like knowing who we are, that identity stuff is like, that's job one, like, and that's part of what worship is about. I think that's part of what, I think it's valuable to sort of, I don't know, whatever traditions are in, that sort of lean in it to it, and to sort of get away from, or at least like, be a little bit suspicious of every sort of new innovation and fad that comes along to be rooted in some kind of a tradition of prayer and I don't know, you know, G. K. Chesterton talked about orthodoxy is giving a, or tradition, he says, is giving a vote to... it's democracy of the dead. It's the involving more people than those who just happen to be walking around right now. And I think that's really important to sort of have our faith rooted in sort of something that's a little bit more historical than just like whatever's happening in the Christian bestsellers. Lewis warned us about that, about he invited us to read outside of our sensory, so the fresh wind, the ?? could blow in this ??? Cause we are so blind to what we're in now, and ... that's such and invitation. So, I just think, knowing who we are, that's, knowing what our identity is, that we're following Christ. This is who we are as a family, is so important that the story thing, just to be rooted not only in the like we were, like you said earlier, we're not just capable of telling stories, but that we are telling stories all the time. So, you could say like oh I'm not creative, or I'm not this or that or I'm not a good storyteller. Like, well, you are. And it's just a matter of like, owning that and saying waking up to the story that you're in. And part of that is embracing the limitation, cause I'm gonna tell you, characters are interesting who have limits. And you know, superman becomes interesting when there's kryptonite involved. And the hobbits are interesting because they're not great warriors. That's why we can go on this amazing adventure with them. I think limits are and boundaries are fascinating limits and differences are fascinating. I think that the modern world wants to sort of mash everybody together in this sort of flat boring goop in my opinion. I think differences are so interesting. When God made the world, he made man and woman, he made animals, and He made so many different sort of things and we have this amazing unity because we've been in this universe. But there's also this incredible difference and diversity and so I think we should be people who embrace diversity, difference and saying like, you have these gifts and I have these gifts. The Hobbit is not, you know Bilbo Baggins is not Erogan. They're different. And that's okay. And he's not like Arwen and that's okay, they have different gifts and the elves have different gifts, and so seeing yourself in a story, especially as a kid, because you're thinking like, oh, man, you know, people tell me when to brush my teeth, tell me when to go to bed. Yet, it can feel very easily like we have a lot of, you don't have any space. Your room, but I think the most interesting characters have these incredible limits and they have an opportunity, even within those limits, to live like free people. So I haven't even gotten to habits yet, which I think are so ??? But that's like a background. It's so important.Wendy - Yeah, yeah, this is great. I'm leaving notes for myself. This is wonderful. Yeah.Sam - Well, I'm glad. So, I just feel like that you hit the nail on the head. I think we're talking about how, you know, I think you just, you said several times, you just, the identity stuff is just job one. And...Wendy - Well, you know what's interesting to me is, you've used the term "character", and so you said, first know that you are a character in the story. And know what is, what your... I'm using the word again, character is rooted in. And it's interesting that our character shapes our characters in writing. And letting our children know that, I've thought of children that write dark sad stories. And how it bubbles up out of somewhere, and that's a heartbreak to me and I know that a lot of therapists will say, okay here's a piece of paper and some crayons, draw something. Or tell me a story. Because we can see the storyteller really communicates what's important to them, what's in them, where their identity and their values and their life experience have been rooted and established. So, that's just a very interesting conversation to me.Sam - Yeah, I agree 100%, and I also just think like, as moms, like, to continually remind yourself of what kind of a story you're in, that you are, I just think that with these homeschool conventions and I see these, this sea of moms, and I just think, holy cow, these are warriors of light. Like, standing in the breach against the darkness and they look different than that, to, or the ordinary sort of eyes, but I think if we could see, if we could get spooky and just talk about the spiritual realm, like a just a, to hint at that. I don't know if that's great to be so super fascinated about all the time, but I just, I do believe that there's more going on there and that moms who are dedicating themselves to that, more than just the education, more than just like information, but the formation. The formation of imaginations. Like your job is, there is, I mean that I wanna say that there's nothing more important in the world. And maybe that's not exactly the most Biblical thing to say, but it feels pretty close. But it's, just think you're heroes. You're heroines. And you know, I think, waking up, not with a kind of a sense of arrogance and saying like, oh I'm such a hero. But just thinking, like, this matters and it's a battle, and it's a battle that I'm gonna depend on the Lord for. and there's joy in it, because He's not just an angry God who's like watching me to make sure I don't mess up so He can slap my hands or something. But He's a loving Father himself, and He's a parent who cares and wants, even His correction is about getting us back on track, He's not against us. He doesn't hate us. He's for us. He gave everything, His most precious son for us, He loves us. So, you're a beloved character, a beloved character in an epic battle. It matters, but it's also, the cool thing is, you're not the main thing, so you can mess up. And so, I just feel like getting that character like that God is got this. He's not sitting on the edge of His seat thinking, oh my goodness is this kid gonna ever learn algebra? I'm so worried! Like, He's fine, and He's in control and He's sovereign, and so, I think there is a big, there's a... we can take it wrong both ways. God is able, and mighty, and powerful and He's gonna get me if I'm out of control. No, He's big and mighty so I can rest in Him. Okay, so that means it doesn't... that what I do doesn't matter. Well, of course not. And of course, what you do matters. It matters profoundly, and we all know that from every story in Scripture. That what you do matters, Your choices matter. So, I just feel like you getting rooted in who you are in Christ, and knowing that there's nothing that, in the book of Romans, there's nothing that the enemy can bring. It could be famine, nakedness, sword, nothing, algebra, nothing can stand between you and the love of Christ. So you're rooted, you're rooted and your identity is strong and going like, I don't know, going into sort of battle every hour, ??? But I just think, knowing that what you do matters and I, and just, I have so much respect for you guys. I see it in my own wife, and in my own kids and I just think, the difference, oh my goodness. Wendy - This is so good, Sam, what I hear you saying is that we get rooted in who we are in Christ. When we get rooted in who we are in Christ, we invite our children to be rooted in who they are in Christ. And so that's a creative process, right? And so, it's so similar, I mean we're just now painting a picture of the storytelling. If we are rooted in who we are in Christ, then the stories that bubble up from us will be rooted in who characters either are in Christ or aren't in Christ, from that same perspective, and it's just, the starting point is spending time there, growing there, as we walk and as we talk, again, not just the redemptive story, but the growing up story. The experiencing God in nature story. The living and moving and having our being, all of it, is really just a beautiful dance and when we dance that dance, we invite our kids to dance with us. We invite our readers, if we're a writer, it's just so, it's so sweeping. And we didn't even get to habits. We said... you were saying, this is just backstory before you can form any good habits, know who you are. Sam - Well, you, the modeling is... you ... I just feel like that the power of just, conveying one intellectual idea to another being through their brain is not that powerful. It's important, we gotta do it, we gotta have information, we have facts, we gotta have truth, but, ??? said I've always believed it is not so much their subjects that the great teachers teach as it is themselves. And I feel like that's what... that's what you're teaching, so model it, yeah. And even if you're talking about the enemy, that we have to model that. It doesn't mean you have to degrade that, but you have the habits, you know, John Dryden said that we first make our habits and then our habits make us. And so that is, if you want to create a vocation, so-called creative, I think they're all really creative, the vocations, but what we call creative vocations. Yeah, that I think habits are the number one thing that you can help your kid with because you can't, there is no fixing that. That is who we are. You know, Aristotle said you are what you continually do. Excellent therefore is a habit, and that, so that's who we are. We are what we do. And we can believe all the right things, we can have the right information, but you know, guess what, the beings have that information. Acknowledge that's true, just you know, in a sense, they know that it's a fact. Or it doesn't help if that's not empowering your story, if that's not your... it's not getting into your imagination as well, so yeah. I think... yeah, I would ... I would love to talk about the habits, but just the fact that you acknowledge that habits are crucial is step one and probably these women who are so brilliant, they're spending so much time thinking through things, they're smart enough to listen to a podcast like this. The kind of people who probably know a lot about, they probably know what the next steps are, once you, you know, once you're sort of rooted in who your identity is, and know the value of habits, like, I have so much confidence in these women, to you know, make more of it than I could.Wendy - Well, I loved your support of us and that you value us, and I love you so... I wrote down so many things that you've said here. These are warriors of light. When you look out throughout the homeschool conventions that you go to and you live with one of those ladies. You are a beloved character in an epic battle. You said this matters, what you're doing, and you are a hero. And that just covers me in goosebumps. I feel so built up from my time with you, and I'm ready to dive back in, so we need to wrap it up cause I got a kid in there who's waiting for me. And I'm a warrior of light, so watch out buddy, here I come!Sam - He's not gonna know what hit him!Wendy - Seriously! He's like, what's happened to mom? Whoever that was, that you just talked to, do that again. Well, thank you so much. Would you give us the gift of praying for us? That would be a real gift.Sam - I would love to. That would be wonderful, my pleasure. Our Father in heaven, Your Name is Holy, You are great. You are good, we know who You are, You made the world. You made a big huge mountain, scary mountains with snow and lightning. And You made ladybugs and flowers and little things, and the Psalmist said that the world is made by Your fingers. That You shaped the world, that You have this delicate artistry in what You've made. And so, we are happy about that, that makes us happier. And we are glad, we are all by You and we love You, and we can't believe that someone who's made the world, how You have, is also, is our Father and loves us tenderly and wants to welcome in Your Arms and bless us the way that Christ did with the children. And so, we just say, You are the best. You are the best and we love You. And so, when we come before You and we just realize how big You are and how powerful You are and how infinite You are, and we see ourselves and we think, wow, we are finite. We are made of dust. We are! And that's true and part of our story, but You know, and You remember that we are dust. And You made us, and You formed us and You breathed into us this inspiration, this, we are not just people capable of inspiring, but we are inspired people because of You. Because of Your breath of life. And so help us to know, help us to remember who we are. Both the dust and Your breath, and to realize that we have a place in Your story. And especially thinking about homeschool moms who are listening to this right now. I pray that You would give them a gift of seeing both their finitude and how glorious they are. Where our brother C. S. Lewis talked about that we are going to become creatures who, if we saw them now, would be tempted to bow down and worship them because that's our trajectory. We know what we're becoming in Christ. We know that there's a new creation coming and there is a Kingdom coming and You aren't done with us, what we are now, in this world, in between, middle part of our story is not over, and I pray that we would know that and we would acknowledge that and we would have mercy on ourselves and give ourselves grace. We are so incomplete and on a journey but that we would be filled with a joy and a longing to follow you with our whole hearts. I pray that for myself, for my wife, for Gina, for all the women here listening, pray for Wendy and just this whole homeschooling community, would You, You are doing this really amazing work that's kind of astonishing. And I just pray that You would grow that, and that You would grow that not just in numbers but in that deep in our hearts. That women all across this country would have this, would have a heart for You and that would bring this movement would be, not just rooted in like, anger about politics or culture or sin or anything that's external but that we would be rooted in our identity in You. And that we would be a people who are becoming more and more like You, and that that's the thing we're excited to share when we're in this infectious. That we would become this sort of virus of righteousness that just passes on from host to host with them, spreading this light. So we love You Father and we thank You and we know that we can't do any of this stuff without You. So we ask it in, these things that You would do them in the Name of Jesus Christ our Lord, Amen.Wendy = Amen. Amen. Thank you so much, Sam, you've blessed me today and I just have to believe that if you blessed me, you're gonna be a blessing to those tuning in today downloading and listening wherever they are. So, thank you so much. And I've already said that I love following along on Instagram, but can you tell us a few other places where we can connect with you online. And also, specifically, where we can find The Green Ember series?Sam - Sure, thank you. Man, I... my website is sdsmith.net and that, everything is kind of there. And I'm on Facebook and Instagram, and you know, like everybody else, trying to figure out how to do that in a way that's not counterproductive to my soul. Wendy - Yes.Sam - But you can find my books at Amazon if you like, or my store, my sdsmith.net/store and meet any which ways is fine, if it's for you. My marketing plan is to just remove obstacles from people who are, who actually want it so, ??? don't need the... don't need to reach anybody who does not, not for them, but if somebody's interested in it, we have a, a pretty easy to find. sdsmith, Green Ember, any of that stuff.Wendy - Absolutely. And all these links and so many of the quotes... isn't Sam just a walking, talking encyclopedia of some of the most inspiring quotes? Whether from others or his own way of putting words together. We didn't get too many alliterations, but we started with a good one. But I just like the way that you string thoughts and string truth and you flush out that truth with a whole lot of beauty and we sure are thankful for you. So, thank you, I'm looking forward to being with you a couple more times during this homeschool convention season. And I hope that a lot of our listeners will join us there. So, thank you so much, and I'll talk to you soon.Sam - Thank you, Wendy.What a privilege it is to have these conversations with you each week. You are so busy and I don't take it lightly that you tuned in with new here for a weekly shot of encouragement. As a reminder, you can subscribe to the Homeschool Solutions podcast through Apple or Google Play. And your positive reviews always help other homeschool families find us online.Before we say goodbye, I'd like to thank Sonlight Curriculum one more time. Not only do they support homeschool families, they are also big supporters of the Homeschool Solutions podcast. And another supporter is the Great Homeschool Conventions. I don't know if you've ever been to one, but I heartily endorse that you find one near you. Every year they host multiple conventions in various regions throughout the US. Find a location at greathomeschoolconventions.com. With dozens of incredible speakers, hundreds of curriculum exhibits, you will leave blessed, refreshed, helped, and encouraged.I will be in Texas, South Carolina, Ohio, and of course my home state California this year. I hope to see some of you there. Until next week, visit homeschooling.mom for blog posts to encourage and support you along the way. And remember Galatians six verse nine: let us not grow weary of doing good for in due season we will reap if we do not give up. That's a promise that I take to the bank every day, and I hope you do too. This is Wendy Speake, and I look forward to chatting with you again next week.
Thanks to our sponsors: