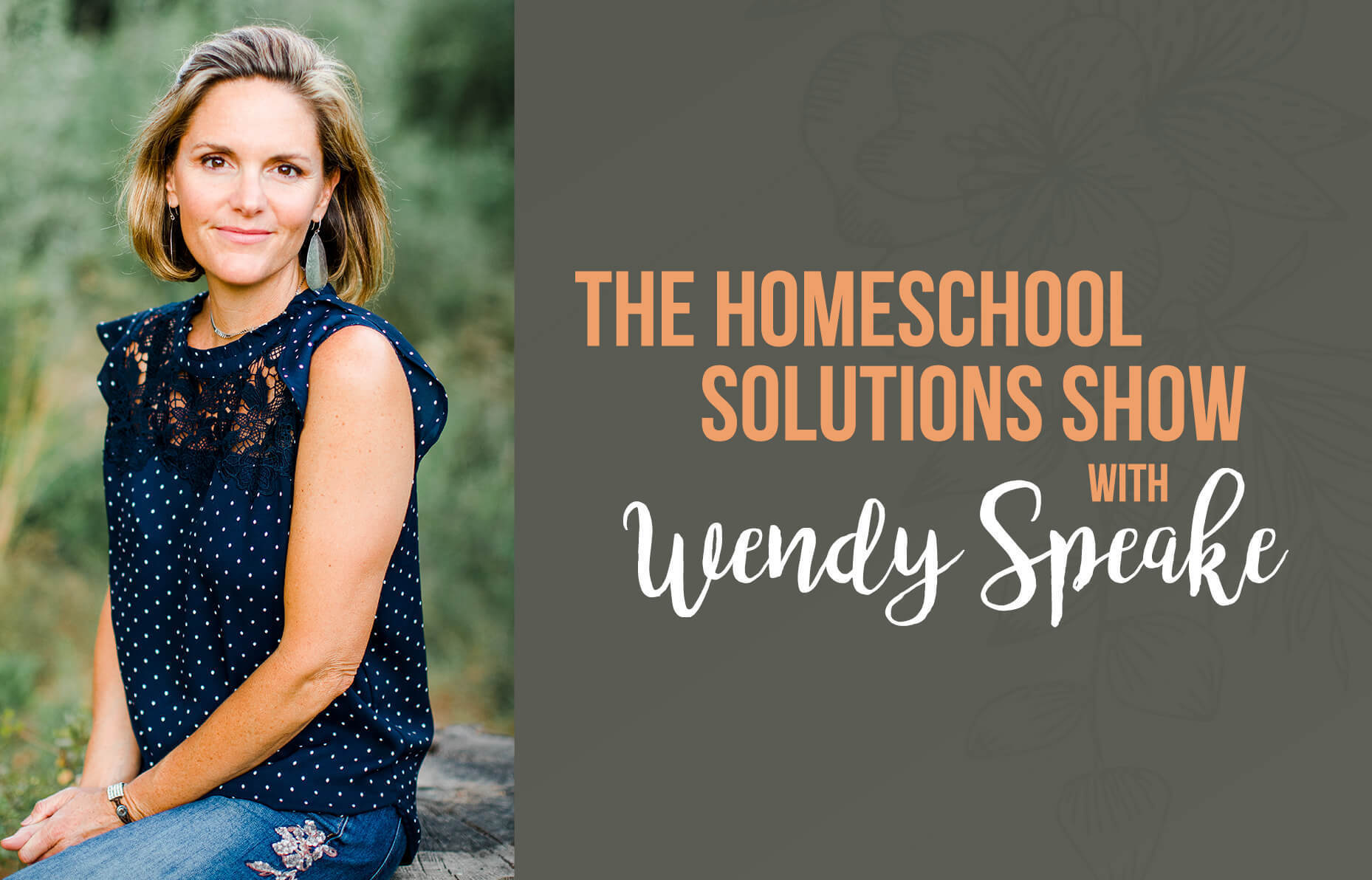 HS #230 — Wendy Speake - Where Do You Turn in Times of Stress?
Show Notes:
DESCRIPTION:
We've heard it said, "These are unprecedented times", but stress is nothing new. How are you doing with your stress these days? How is it affecting your home and your homeschool? Today's short episode challenges listeners to take inventory. Are you taking your stress to social media as the form of escapism? Is your pantry where you hide? Do you turn for comfort in comfort food these days, rather than turning to the great comforter? Or maybe you are self-medicating with a nightly glass of wine. Today's we're turning to God's Word for our help in times of trouble.
TODAY'S GUEST:
As a trained actress and heartfelt Bible teacher, Wendy Speake ministers to women's hearts through storytelling and Biblical life application. During her career in Hollywood, Wendy found herself longing to tell stories that edify and encourage women. Today she does just that, writing and speaking, always pointing audiences to Jesus. Author of The 40 Day Sugar Fast and The 40 Day Social Media Fast. And co-author of the popular parenting books Triggers and Parenting Scripts.
RESOURCES:
40 Day Sugar Fast https://amzn.to/2Wmh7AvTriggers: Exchanging Parents' Angry Reactions for Gentle Biblical Responses<>
Be sober-minded; be watchful. Your adversary the devil prowls around like a roaring lion, seeking someone to devour. (1 Peter 5:8, ESV) It's hard to be sober-minded when you're not sober, and it's impossible to be watchful when you aren't watching. (Wendy Speake)
Show Transcript:
Thanks to our sponsors: