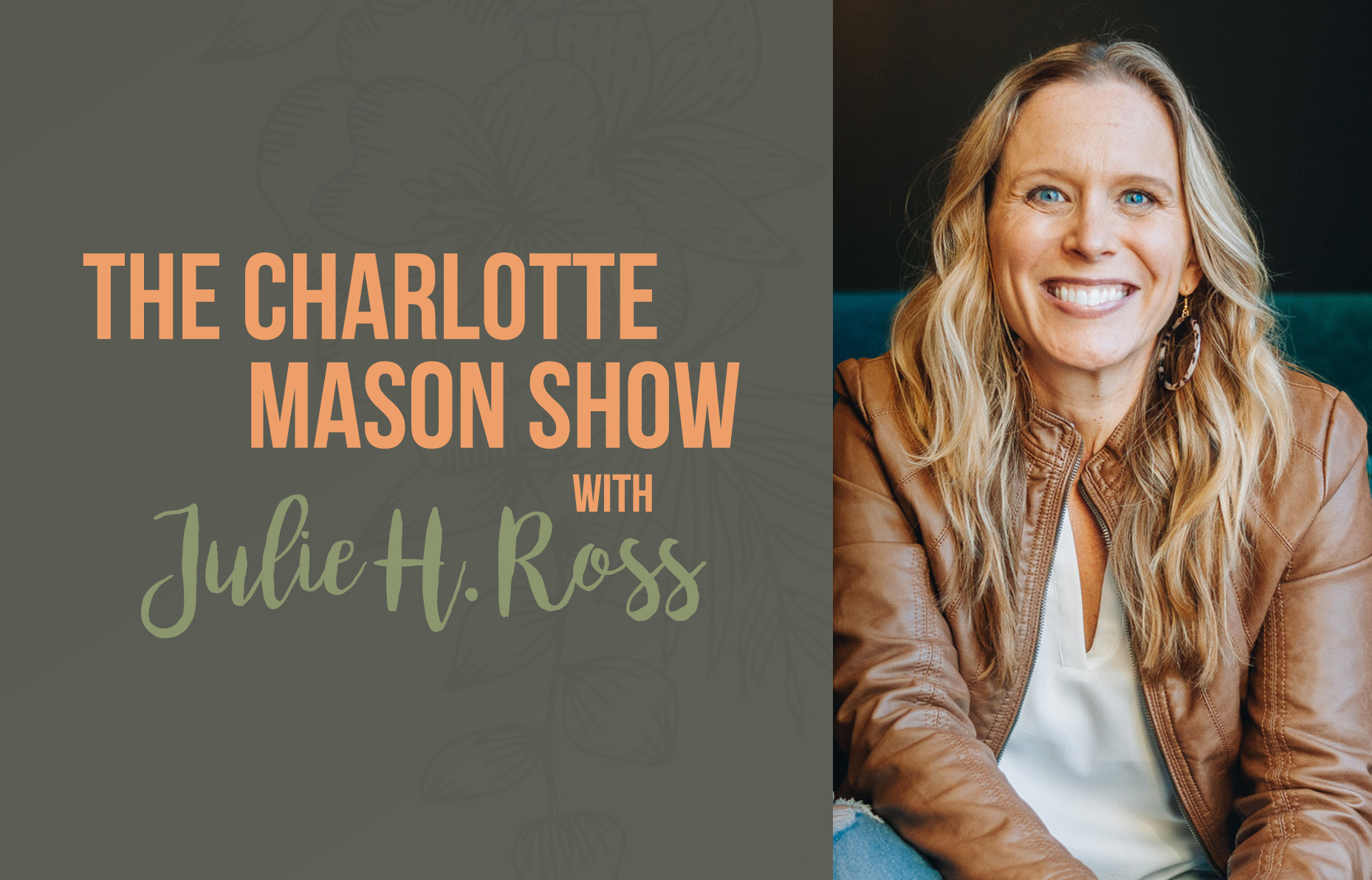 CM 31: Charlotte Mason 101 Teaching Reading the CM way
Links and Resources:
Show Notes:
Teaching Reading according to Charlotte Mason
Description: Charlotte Mason wrote that the traditional methods of teaching reading in her day were "one of the many ways in which children are needlessly and cruelly oppressed," and were "an abuse of his intelligence." What were the methods she so vehemently spoke out against? Unfortunately, many of them are still used to teach reading today. In her volumes, Miss Mason outlined steps in a reading lesson that would arouse the imagination and awaken the "joyous interest which is the real secret of success." In this super practical podcast, Julie H Ross (who has taught dozens of children how to read), will guide you through Miss Mason's approach to reading lessons.
Meet Julie:
Picture-
Bio- Julie H Ross believes that every child needs a feast of living ideas to grow intellectually, emotionally, and spiritually. As a former school teacher, Curriculum Coordinator, and Assistant Director of a Homeschool Academy, Julie Ross has worked with hundreds of students and parents over the past 20 years. She has also been homeschooling her own five children for over a decade. Julie Ross developed the Charlotte Mason curriculum, A Gentle Feast, to provide parents with the tools and resources needed to provide a rich and abundant educational feast full of books, beauty, and Biblical truth. Julie lives in South Carolina. When she's not busy homeschooling, reading children's books, hiking, or writing curriculum, you can find her taking a nap.
Resources:
Free 10 lessons in Sight and Sound
Home Education section on teaching reading
100 Gentle Lessons in Sight and Sound
Treadwell Primer
Natural Methods Reader
Now, compare the steady progress and constant interest and liveliness of such lessons with the deadly weariness of the ordinary reading lesson. The child blunders through a page or two in a dreary monotone without expression, with imperfect enunciation. He comes to a word he does not know, and he spells it; that throws no light on the subject, and he is told the word: he repeats it, but as he has made no mental effort to secure the word, the next time he meets with it the same process is gone through. The reading lesson for that day comes to an end. The pupil has been miserably bored, and has not acquired one new word. Eventually, he learns to read, somehow, by mere dint of repetition; but consider what an abuse of his intelligence is a system of teaching which makes him undergo daily labour with little or no result, and gives him a distaste for books before he has learned to use them. - Volume 1, pg.207
Show Transcript:
A Special Thanks to our sponsors: