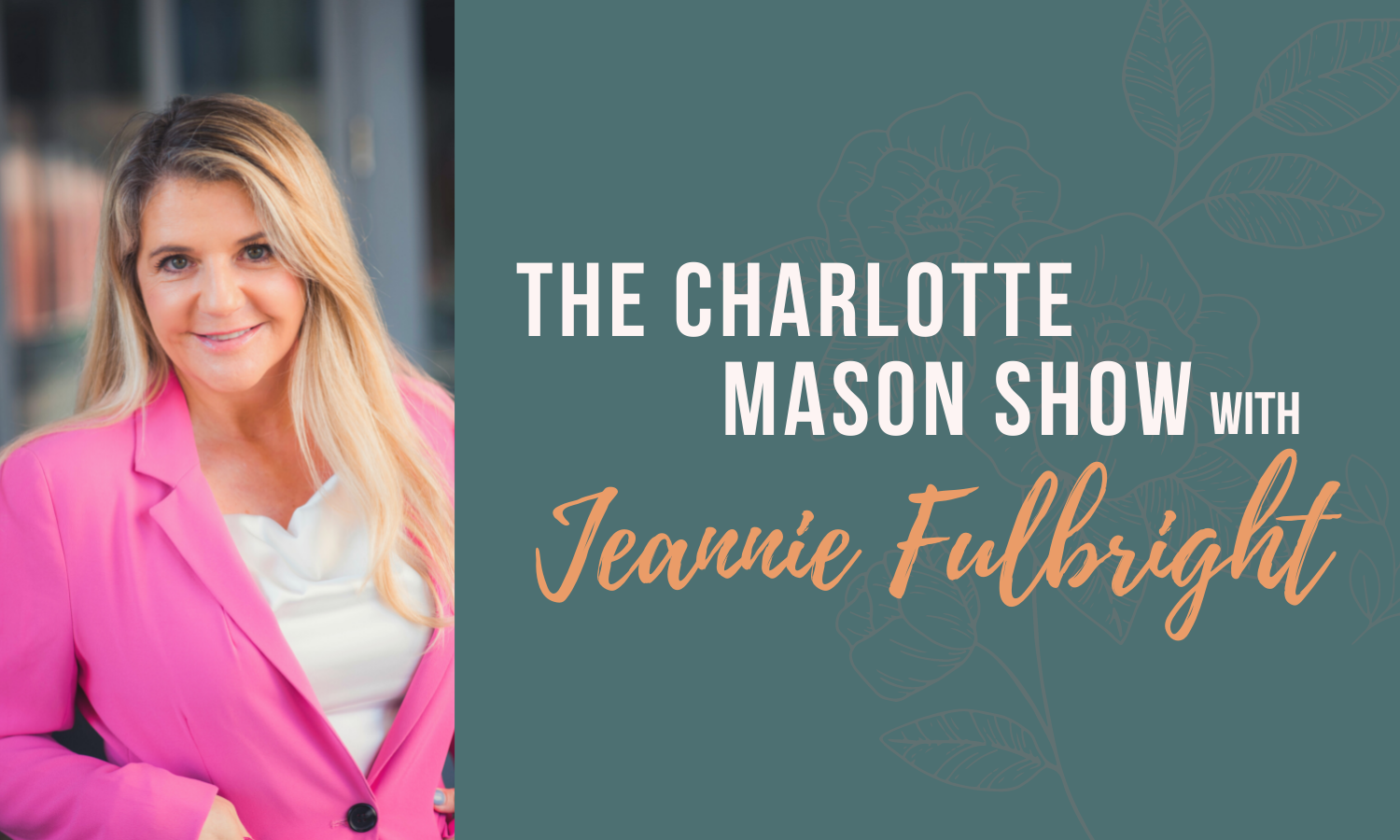 S6 E7 | Guard Your Schedule (Jeannie Fulbright)
Show Notes:
In this chaotic world, our first duty as mothers should be to make our home a sanctuary—a tranquil place where learning and creativity thrive. That's why it's vital that we guard our schedule. It's such a blessing that there are so many wonderful activities, opportunities, and curricula to choose from. But with so many choices, we are at risk of adding things that are not God's best for us. In this talk, Jeannie Fulbright will share the mistakes that taught her to guard her schedule, and how God shows us when we should say yes and when we should say no.
Host biography
Jeannie Fulbright, a 24-year veteran homeschooler, is the author of the #1 best-selling, multi award-winning Apologia Young Explorer science series: Exploring Creation with Astronomy, Chemistry and Physics, Botany, Zoology, and Anatomy & Physiology. She is also the author of the action-packed historical time travel book series Rumble Tumbles Through Time, as well as preschool science books and activity kits, the Charlotte Mason Heirloom Planner, and many high-quality Charlotte Mason based products. Jeannie and her husband Jeff became empty nesters in 2019. All four of their children all went to the University of Georgia on scholarship (homeschooling works!). For more than 20 years Jeannie has traveled around the country speaking to homeschoolers at conventions, covering a plethora of topics from Charlotte Mason to marriage and prayer.
Connect
Jeannie Fulbright | Instagram | Facebook | Facebook Group | Pinterest | Website
Homeschooling.mom | Instagram | Website
Thank you to our sponsors!
Medi-Share: an affordable Christian alternative to traditional health insurance
Have you joined us at one of the Great Homeschool Conventions? We hope to see you there!
For more encouragement on your homeschooling journey, visit the Homeschooling.mom site, and tune in to our sister podcast The Homeschool Solutions Show.

Show Transcript:
Full transcript coming soon.