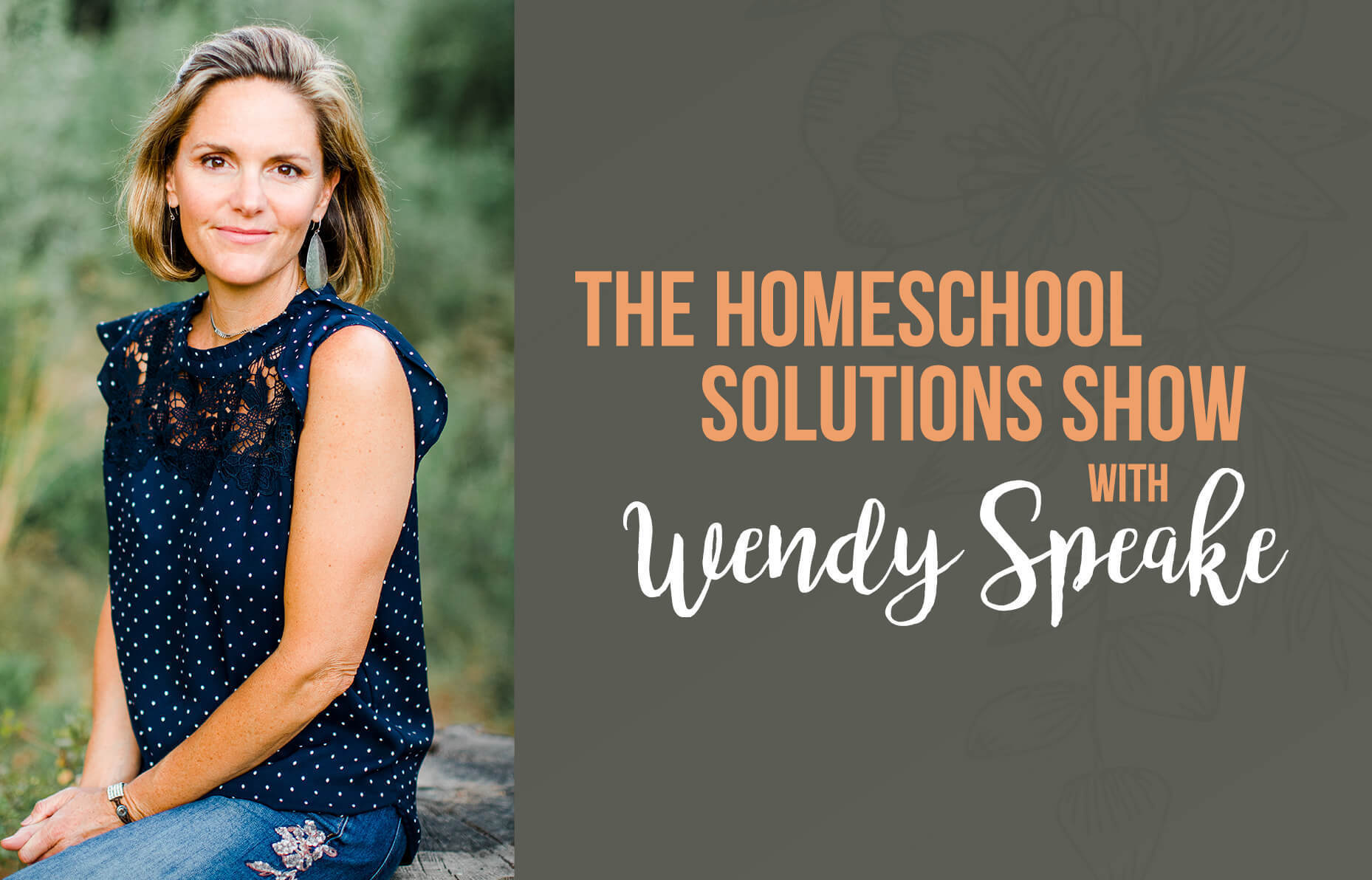 HS 219 - Brandy Gleason - Outdoor Activities You Can Do While Social Distancing
Links and Resources:
Show Notes:
Brandy Gleason is a mom of 8 and Grammy to 3. She has been homeschooling for 22 years and offers some advice on how to enjoy the outdoors while social distancing during these difficult times.
You can learn more about her on her website or social media outlets.
Website:
https://gleasonfamilyadventure...
Instagram:
https://www.instagram.com/glea...
Facebook:
https://www.facebook.com/gleas...
Show Transcript:
HS EP 219 Brandy Gleason
Wendy -
Well hey there, welcome to the Homeschool Solutions podcast. I'm your host, Wendy Speake. Here on the podcast, we start each week with a longer, more traditional podcast, most often with guests, but sometimes we simply open the Word together and apply it directly to our homeschooling days. On Thursdays, however, we share shorter episodes that I like to call blogcasts, where one of our favorite homeschool bloggers simply encourages us with the content of one of their recent blog posts. I hope this message serves you and your family today.
As always, I'd like to thank our sponsor, Sonlight Curriculum. The wonderful people at Sonlight Curriculum offer complete homeschool curriculum that you are guaranteed to love. And now, let me introduce you to one of my friends.
Brandy - Outdoor Activities You Can Do While Practicing Social Distancing
We've all learned a new word in the past few weeks. Social distancing. Social distancing is where you stay at least six feet away from someone else whom you've not had contact with. This has left us with a new way of day to day life, and how we interact and live.
I wanted to share some fun things that Gleason Family Adventure does in the outdoors that would allow you to get outside and practice social distancing. Here are some of my outdoor activities you can do.
Number one - hiking. This is one of our favorite things to do in the outdoors. We love to get outside and enjoy nature. To hear the sounds, walk through the woods and just see what we can find. Definitely check before you go to see if your local, state or national parks are still accessible.
Fishing. Going fishing can be relaxing. You'll need a fishing license, but in many states, these can be purchased online, so there's no need to go to the store to get it. You'll just need a fishing pole, some bait, and a nice body of water.
Birdwatching. We love to watch birds. They are so amazing, and we love to try to identify them. you can find lots of online bird guides. As you watch the birds, you can begin to learn to identify them. Did you know that birdwatching is one of the most loved hobbies in all of the world?
Tree identification. I am personally terrible at this, however, I'm always trying to learn. Heck, we're homeschool moms so learning should be part of everyday life. The only tree that I personally have gotten down is the shagbark hickory. But other than that, I really struggle. So, this is an activity we have been working on this past year. You can Google tree identification to find lots of different resources.
Meditation. In the woods and in nature, you can take some time to settle your anxiety and stress by meditation. I personally meditate on Bible verses from the Book of Psalms. These encourage me and calm my mind during these difficult times.
Stargazing. Outdoor time doesn't always have to be during the day. In the evenings, after the sun goes down, check out the night sky. There are all kinds of stars and planets you can see with the naked eye. We do not own a telescope, but we enjoy stargazing and identifying constellations.
Reading in a hammock. Oh, how I love to read outdoors. I don't need a pandemic to send me there. If you don't have a hammock, take a large sheet outside and spread it out, and enjoy your book right there. You can soak in the breezes while you flip each page because this is personally one of my favorite pastimes. This is another thing you can do with the children. Take them outside. Read to them in the sun, and just help them to relax and learn in the outdoors.
Go creeking. What is creeking? Well, let me explain. You head to your nearest creek, take off your shoes, roll up your pants and wade on in. After you get used to the water, begin to explore the depths of the creek. What you will find depends on where you live.
Climb a tree. Admittedly, I will leave this one up to the youngsters. I don't love heights and I've never been great at climbing trees. However, if you're agile, this is a great way to view the countryside or the park that you're in.
Pick up some trash. Help the environment while you're enjoying the great outdoors. Gather up trash along the path you're on or look for it within the park that you're enjoying. Do something good for the planet while you enjoy the fresh air.
#[hashtag]pickupAmerica is a great way to share your cleanup on social media. Take a bike ride. I think getting exercise by biking and enjoying the outdoors is a perfect way to beat the coronavirus blues. You can bike on a path, mountain bike on a trail, or just around your neighborhood.
Another great thing to do is to make an outdoor Instagram. You can keep track of your outdoors adventures on the Gram. I love seeing what everyone is finding and doing in the outdoors. Share what you're seeing and experiencing. You could be the inspiration for someone else to start enjoying the outdoors too.
Definitely tag us at Gleason_Family_Adventure. We would love to see what you're finding. We definitely encourage you to get outdoors and get some fresh air during these difficult times, and we definitely are praying for you guys, and for our loved one. And we are praying that we have a cure as soon as possible.
So get outdoors and practice social distancing.
Wendy -
I hope that today's blogcast equipped and encouraged you. Remember that next week, I'll be back with another great conversation right here on the Homeschool Solutions podcast. My name is Wendy Speake, I'm your host, and I am so glad that you tuned in today.
But before we sign off, I'd like to invite you to subscribe right now to the Homeschool Solutions podcast through Apple or Google Play. And speaking of invitation, won't you join me at one of the Great Homeschool Conventions this year? These conventions are my favorite, offering dozens of wonderful speakers and hundreds of inspiring exhibitors. Go to GreatHomeschoolConventions.com and find one near you in 2020. This year I will be at the Ohio, Texas, South Carolina, and California conventions. Make sure to stop by and say hey if you'll be at one of those events.
But in the meantime, we've got this podcast and homeschooling.mom as other great resources to support you as you educate your kids in math and science and literature yes, but also as you train them in Godliness and love.
Until next time, this is Wendy Speake. I hope that you and your family have a wonderful day.
Thanks to our sponsors: