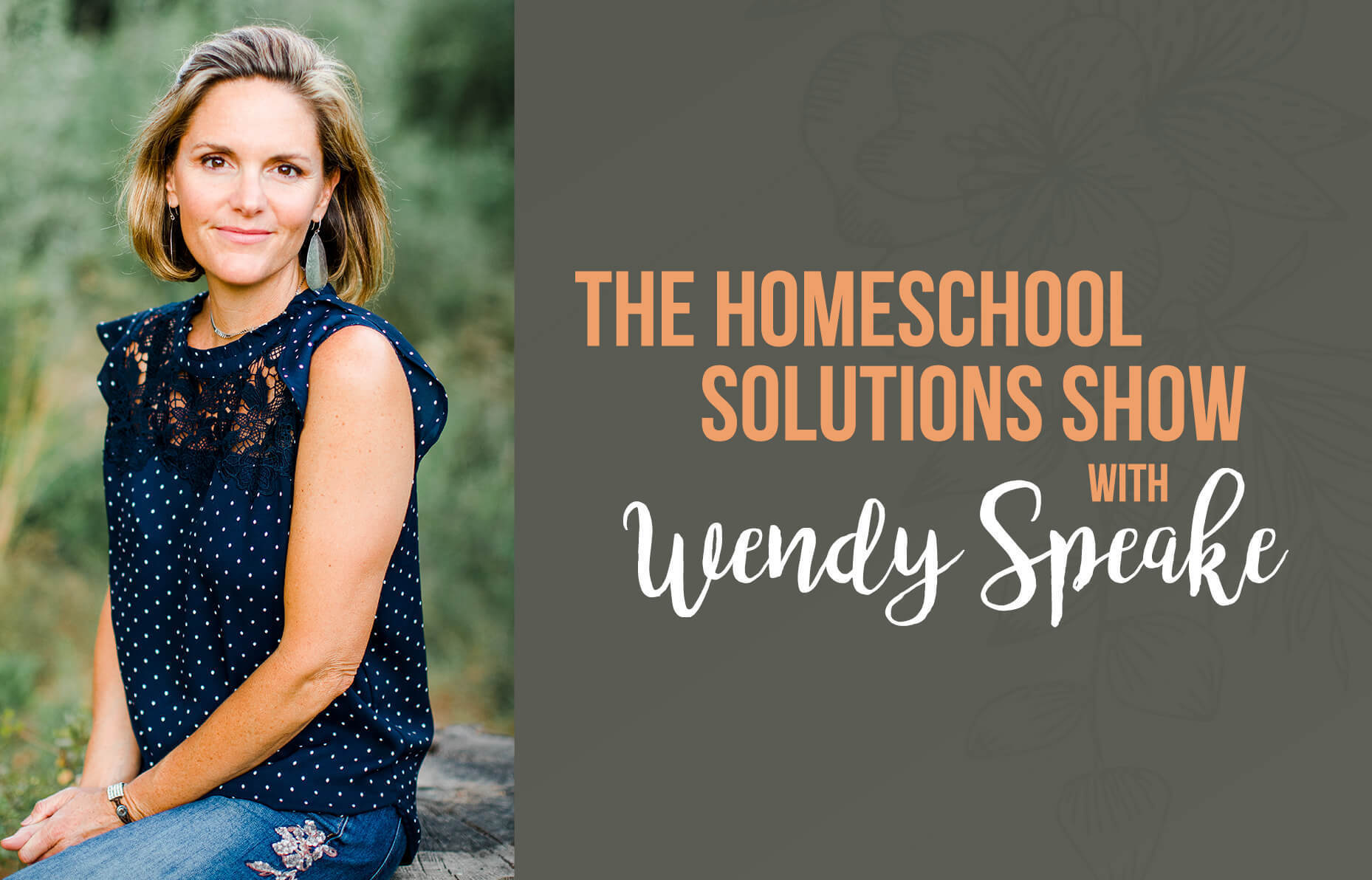 HS #231 -Audioblog- Sonlight Helps You Shift from Pandemic Schooling to Homeschooling
Links and Resources:
Show Transcript:
Sonlight Helps You Shift from Pandemic Schooling to Homeschooling
While schools are trying to establish distance learning and redesign their curriculum, many families are beginning to look outside the public school system and turn toward homeschooling.
Some families have been on the fence about trying homeschooling, never really having a solid reason to take the risk before now. Other families are finding that the spur-of-the-moment fixes from local public schools are lacking, leaving them with more questions than answers. Still other families have felt that public schools aren't right for their child for some time now and have been considering homeschooling.
Perhaps you have been on the fence about homeschooling or are curious about it. Or perhaps your children aren't quite ready to begin school, but you'd love a chance for their first steps to be with you.
With the social distancing and schools closed across the nation now is the perfect time to try homeschooling if you've ever considered it. The pandemic provides an opportunity to give your child a good education and protect their health while reestablishing family bonds and fostering a love of learning.
Sonlight is a tried-and-true curriculum developed by professionals who ease you into homeschooling. You will feel confident and capable.
1. Get Everything Delivered to Your Door
Sonlight delivers almost everything you need for the year right to your doorstep. You'll get a huge box full of books and learning tools. You can choose from a wide variety of subjects and customize your order to your specific needs; from extra handwriting tablets to hands-on-crafts to science kits. There's no need to go to the library or brave stores to hunt down books. It's all there in one spot, ready to use. Thanks to the Instructor's Guides, there is very little prep. You simply open and go.
If you are still unsure about homeschooling for the long term but want something to tide you over while you see what the future holds, look at Sonlight's new 6 and 8 week programs that help you finish the school year strong.
2. Choose Reliable Materials from a Company You Can Trust
Sonlight has been helping homeschoolers teach for 30 years. They've grown and expanded considerably during that time and have become one of the leading award-winning companies in the homeschooling world. They take the time to listen to customers and have become more engaging, easier to use, and more diversified with each year. Sonlight tries to make the homeschooling process easy enough that almost anyone can do it with ease.
3. Use a Method That Works and is Delightful
Sonlight uses a literature-based approach to learning, creating an atmosphere that makes learning (and teaching) fun. Rather than handing your child a stack of textbooks with matching workbooks to read and fill in, your children reads engaging books that capture their imagination and fill their head with knowledge.
Rather than spending hours grading workbook after workbook, you can sit down with your child and read story after story, creating a strong family bond and building a knowledge base that will strengthen their school experience for years to come.
4. Receive Support Without Ever Leaving Your House
Sonlight has Advisors available to assist you at every step of the process. From making your selection from a wide variety of subjects and electives to help with daily work, Sonlight offers help to users who are stuck on a topic or overwhelmed by the process. Get in touch with homeschool Advisors via online chat, email, and phone calls during business hours.
Or visit the Sonlight Connections Facebook group full of other parents who use and love Sonlight. They are happy to answer questions any time of the day, night, or even on weekends.
5. Experience Homeschooling With No Risk
Sonlight offers a generous free trial book to help you get a feel for the program. If you would like to try more than a single book, but are still thinking about a short-term program, the new 6 and 8 week programs allow you to sample the full program, without having to make a long-term decision until you are ready.
If you order the full curriculum, Sonlight offers an even more generous guarantee, so if you find it's not the right program for you, you risk very little. This guarantee will let you fully try homeschooling with Sonlight, and hopefully, fall in love with it.
Making the choice to homeschool can be very hard for some families, but it can also be very rewarding. By choosing a company that has years of experience and is highly ranked, you know that you are offering your child an outstanding education during an uncertain time.
Blog Link: https://blog.sonlight.com/pandemic-schooling-to-homeschooling.html
Thanks to our sponsors: