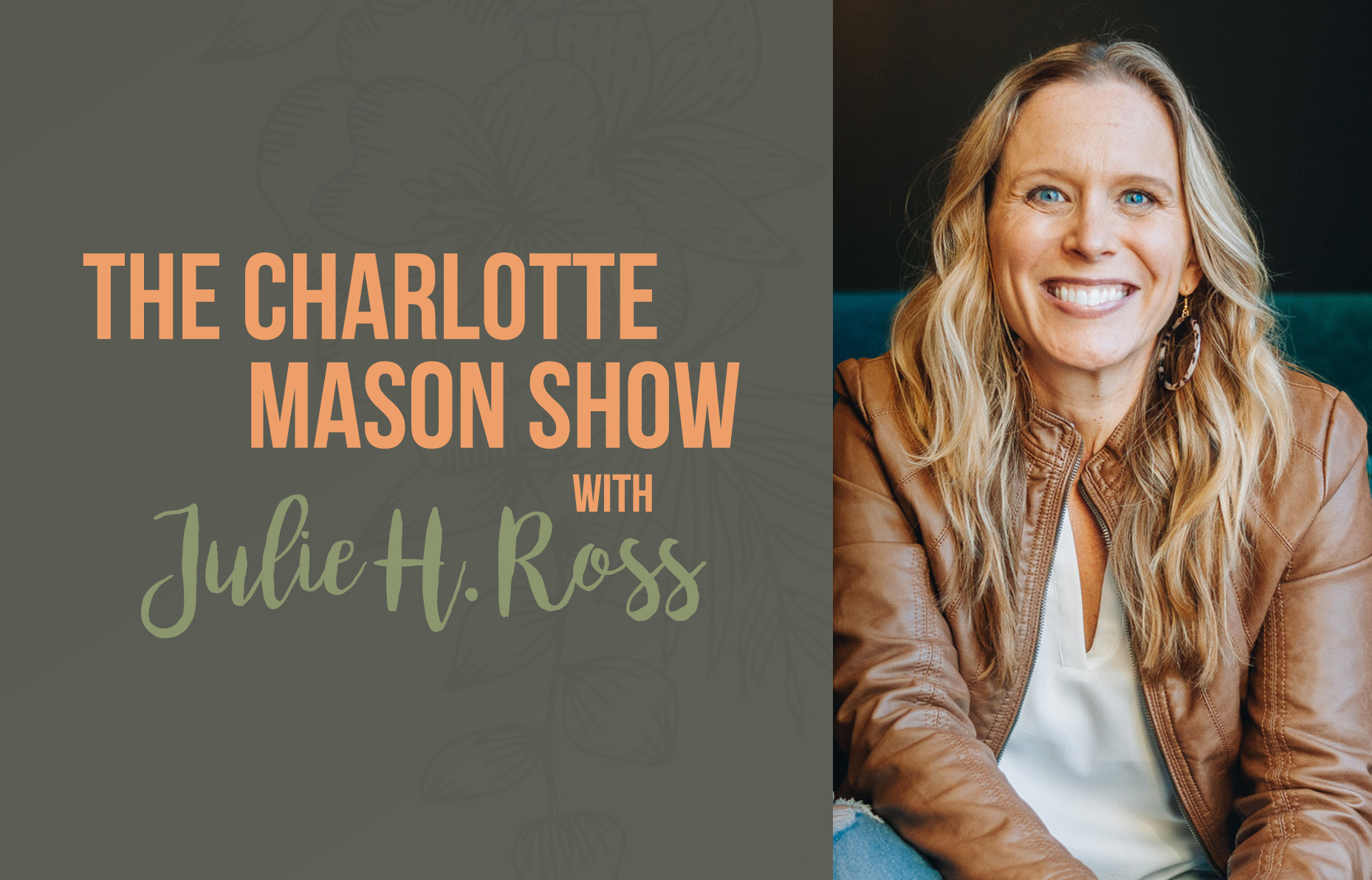 CM 23: CM 101 Education is a Discipline
Show Notes:
Episode 23- Education is a Discipline
Description: In this podcast, Julie talks with fellow CM homeschooler Shay Kemp about the Charlotte Mason principle "Education is an atmosphere, a discipline and a life," focusing on the concept of discipline. They discuss the definition of discipline in the context of a Charlotte Mason education, the importance of habits, and how to address habits of mind and decency in our homes on a daily basis.
Meet Julie:
Picture-
Bio- Julie H Ross believes that every child needs a feast of living ideas to grow intellectually, emotionally, and spiritually. As a former school teacher, Curriculum Coordinator, and Assistant Director of a Homeschool Academy, Julie Ross has worked with hundreds of students and parents over the past 20 years. She has also been homeschooling her own five children for over a decade. Julie Ross developed the Charlotte Mason curriculum, A Gentle Feast, to provide parents with the tools and resources needed to provide a rich and abundant educational feast full of books, beauty, and Biblical truth. Julie lives in South Carolina. When she's not busy homeschooling, reading children's books, hiking, or writing curriculum, you can find her taking a nap.
Meet Shay:
Picture-
Bio-
Shay is a homeschooling mom of 5 who loves enjoying the learning journey with her children and encouraging others in their paths of faith, parenting and homeschooling. She believes that the best conversations happen when you are comfortable on the front porch and blogs from there about at passersbywelcome.com.
Resources:
A Home Education , Parents and Children and A Philosophy of Education, by Charlotte Mason
Mere Motherhood by Cindy Rollins
A Charlotte Mason Companion by Karen Andreola
Parents and Children, Volume 2 pg 173
"...the incessant watchfulness and endeavour which go into the forming and preserving of the habits of the good life, is what we mean by discipline; and from the point of view, never were there such disciplinarians as the parents who labour on the lines we would indicate. Every habit of courtsey, consideration, order, neatness, punctuality, truthfulness, is itself a schoolmaster, and orders life with the most unfailing diligence."
Bible Verse:
Proverbs 22:6
Train up a child in the way he should go; even when he is old he will not depart from it.
Show Transcript:
A Special Thanks to our sponsors: